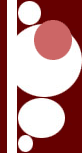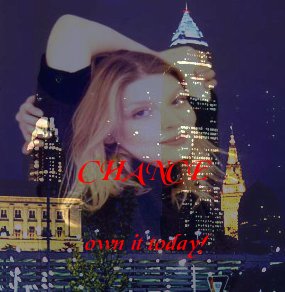 So you're prepared to take a chance...and you want to know more about the film's plot.

In Amber's words, "The concept is - Chance is a girl in her twenties trying to find out who she is, oh and all the missteps she takes in trying to find THE ONE - the man of her dreams."

We see the movie through the eyes of that girl, who is fittingly named Chance.

Living in the twenty-first century isn't exactly easy. Trying to find true love in this crazy mixed-up world isn't a piece of cake either.

But through it all, Chance is determined to find The One.

We meet her family, her friends and her crushes. We see her smile grow one minute and fade the next. We feel her heart swell one day and break the next.

Via Chance, we are introduced to various creepy guys. One is obsessed with time. Another has insight into dead bugs. Like I said, your run-of-the-mill everyday guys.

Will Chance find the One? In the process, will she find herself? You'll have to watch to see.

(disclaimer rose's are red violets are blue, me no steal so you no sue! This was barrowed from Amber's site, I did not write this. I wanted this to be how she dreamed it, not how I precived it.)

The cast boasts familiar faces as well as up-and-comers.

Amber Benson as Chance. She is also the film's writer, director and producer.

Andy Hallett as Jack, a nightclub singer. When Chance sees him in a bar, she falls in love, only to later find out that he's gay. You'll recognize Andy's phenomonal voice as Lorne/The Host on the drama "Angel."

Jeff Ricketts, who was a member of The Watchers Council on "Buffy the Vampire Slayer" ("Who Are You?") and "Angel" ("Sanctuary").

Shamus Murphy, from the film "Deuces Wild."

Christine Estabrook as Chance's mother. This instantly recognizable character actress also played the mother-in-law on "The Nikki Show."

Tressa diFiglia, from the film "Pinata." She also has episodes of "ER" and "The West Wing" under her belt.

James Marsters, whose character Spike has appeared on both "Buffy the Vampire Slayer" and "Angel."

Get CHANCE now! Just click the picture and the order it now button, and you will be half way to owning a copy!
Chance is an independent film created by Amber Benson, pictured at the top and all over the page! This critically acclaimed dark comedy showcases her talents not only as an actress, but as a director, writer and producer. She portrays the title character, Chance, a twenty-something girl looking for love in all the wrong places. Through it all, Chance is determined to find The One. Use the menu in the bottom frame to learn more about Chance's luck, love and dreams.

This site is specified for Willow and Tara the most beloved couple on Buffy the Vampire Slayer... Blessed Be.